Since March 1980
See us for all of your home and hardware needs. We stock the following plus much more.
UPS shipping

Power and Hand Tools

Paint and painting supplies, ladders and caulking

Electrical wire and supplies

Plumbing faucets, faucet parts, drain supplies

Pipe in many sizes and water heater fittings

Hardware, hinges, locks, padlocks, nails and screws

bolts and chain

household Cleaning supply brooms

Bug sprays and weather stripping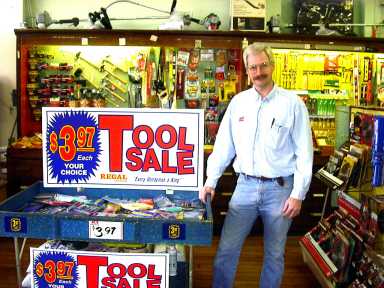 Come to us for that Helpful Hardware Service!