UPS SHIPPING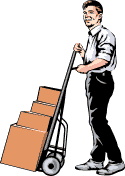 Bring your packages to us and have them shipped via UPS. Pick up is available Monday thru Friday. Packages can be taken to the store on the weekend for Monday pickup.
WINDOW & SCREEN REPAIR
Bring in your torn screens or broken windows and we will fix them for you.
MISC SERVICES
Pipe Threading
Deliveries
Lawn Mower Blades Sharpened